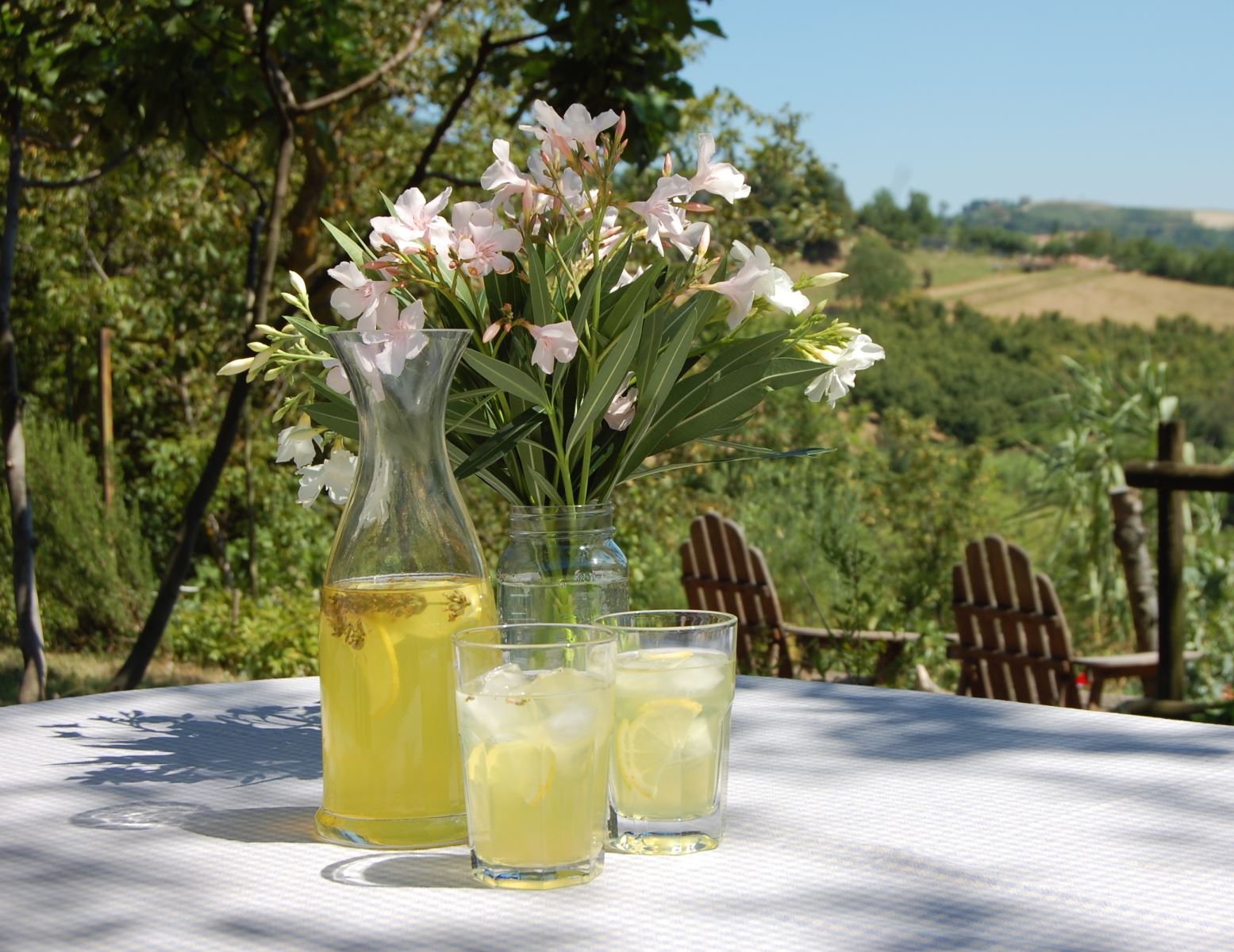 While some prefer a large breakfast and others are content with only a good cup of coffee, we take the quote "All happiness depends on a leisurely breakfast" to heart. A delicious breakfast is served each morning. We strive to use organic ingredients and locally grown foods and products such as farm fresh eggs, butter and cheeses. Freshly baked sweet and savory selections are made available. We make our jams and other preserves from the produce of our organic orchard and kitchen & herb gardens. In season fresh figs and other fruit grown in our orchard bring happiness to our table. We are happy to provide you with vegetarian options.
We embrace our international experiences and our own Mediterranean upbringing to provide a unique culinary experience to our guests. Preparing delicious and healthy foods was passed down through the generations in our families, which we love to share with you and upon request we can hold cooking lessons.
Holding a certificate in Plant-based Nutrition from the T. Colin Campbell Center for Nutrition Studies at Cornell University, trained as a Food for Life Instructor by the Physicians Committee and trained as a Plant-based Chef by the Rouxbe Online Culinary School, Canan is happy to share her knowledge and skills with the guests, also offering plant-based foods if asked.
Please let us know, if you are peckish or thirsty between meals, we'll be happy to provide you with a snack. You may always have a cup of coffee, a delicious herbal tea or a glass of local wine when you wish.