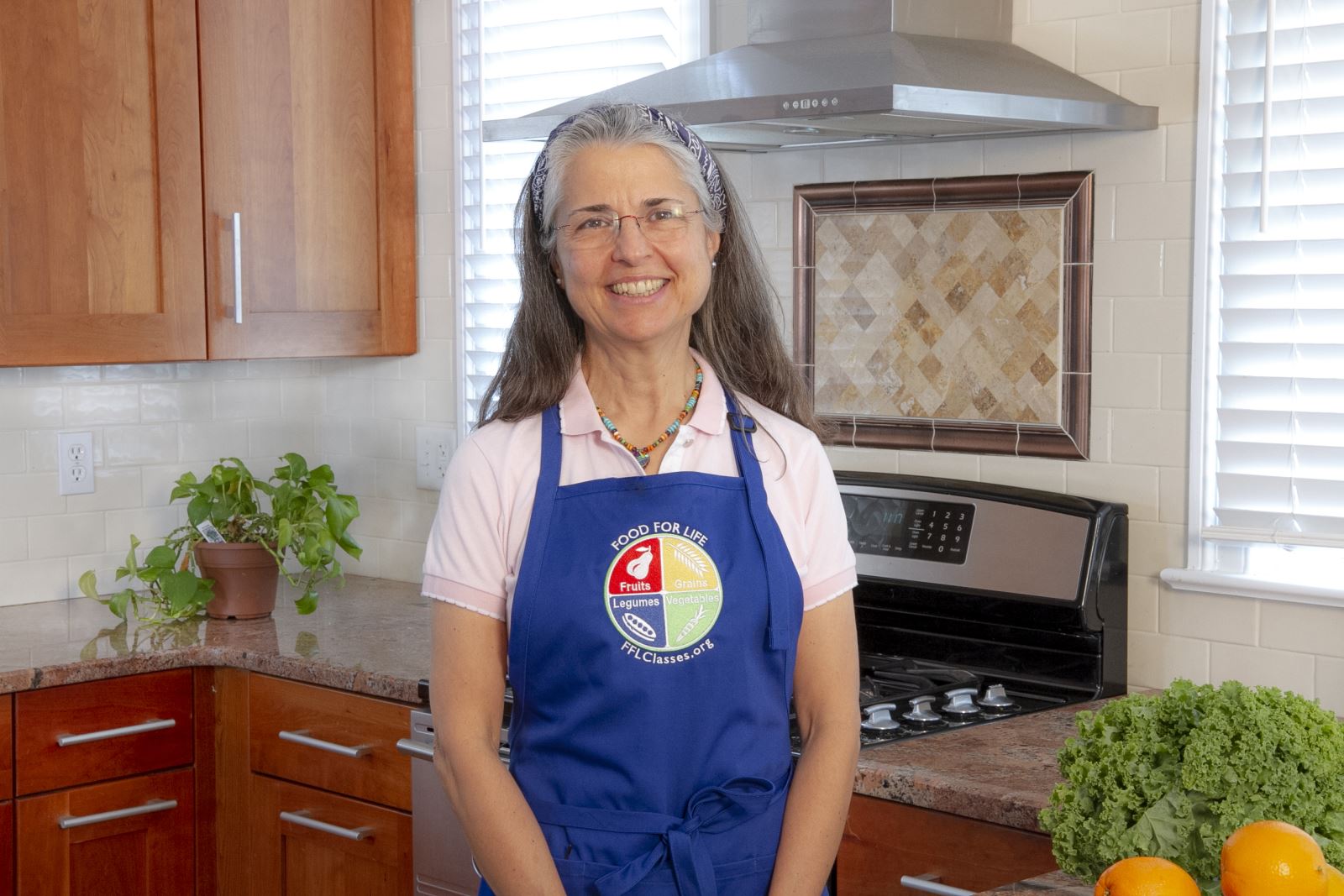 After hearing about the health benefits of a plant-based diet, in 2016, I immersed myself in learning about whole-food, plant-based nutrition, received a Certificate in Plant-Based Nutrition through the T. Colin Campbell Center for Nutrition Studies at Cornell University and I am also certified as a Plant-Based Chef through Rouxbe Online Culinary School. Leading a plant-based lifestyle, since January 2017, I transformed my health, winning my years of battle with chronic pain and have become passionate about sharing the benefits of plant-based nutrition with friends and family. I later started hosting healthy cooking classes at Cascina Gallo Orsi and have become a licensed Food For Life Instructor in 2019.
I offer the award winning Food For Life nutrition and cooking classes of the Physicians Committee for Responsible Medicine (https://www.pcrm.org). I host nutrition seminars about Whole Foods Plant-Based Lifestyle where I discuss causation of disease through food/diet and how to prevent and reverse disease as well as how to transition and maintain this new lifestyle. There is decades of research showing that a whole-foods plant-based diet can help you reach a healthy weight and lower your risk for heart disease, type 2 diabetes, and other chronic diseases.
If you want to learn about the health benefits of a whole-food, plant-based diet and how this way of eating can help you reach your optimal health sign up for one of my classes or contact me for private lessons.